We provide the best tint for house windows in this industry
RESIDENTIAL WINDOW TINTING FOR YOUR HOME
There's nothing quite like natural sunlight. Flooding rooms with radiant light and warmth can even rejuvenate your glum mood. However, there are significant downsides to prolonged exposure to sunlight. Generating high, healthy levels of vitamin D in individuals, its UV rays are also known to be a leading cause of several types of skin cancer. Aside from the health-related implications of sunlight, practical concerns include high indoor temperatures, faded household items, and distracting glares.
Is there anything you can do to fight the harmful effects of sunlight on your home? The answer is yes. With residential window tinting, you'll be able to filter the sunlight that streams through the windows, protecting yourself, your family, and all of your belongings. Made from the same material as automotive window tinting, window films for your house are the latest innovation in creating great energy efficiency and style. A sleek, subtle film that can be applied directly to your window panes, window tints offer a number of different benefits that will make your home look and feel great.
Some advantages include:
Deflecting up to 99% of UV rays
Blocking solar heat to keep your interior cool on hot days
Increasing privacy
Protecting your interior from sun damage and fading
Protecting you and your family from skin damage
HOUSE WINDOW TINTING
A residential customer in Pensacola called us regarding window tinting installation service for their home. They had concerns with UV light fading their interior furnishings and flooring on the East and West sides of their home. They wanted a window tinting film that would reduce the amount of UV-light heat and fading. They also love the natural lighting coming into their home and didn't want to darken the interior of their rooms.
The solution was to find a residential window tinting film that would allow plenty of the Suns' light to naturally flow into the home while reducing heat, damaging UV light, and fading. We helped them choose a Residential window tint, Suntek UltraVision-ULVDS-50. This product lets in light in their home while reducing heat and UV light. The results were Instant! After installing the Ultra Vision 50 the home was much cooler and this product increased the customers comfort level, allowing them to enjoy specific rooms in the house during the hottest part of the day. We have many films available with different gradients. Block the heat, not the light! We can help you like we've helped thousands of customers on the Gulf Coast. Call us today for your free quote!
Our residential window tinting services offer many great benefits, and we encourage you to give them a try.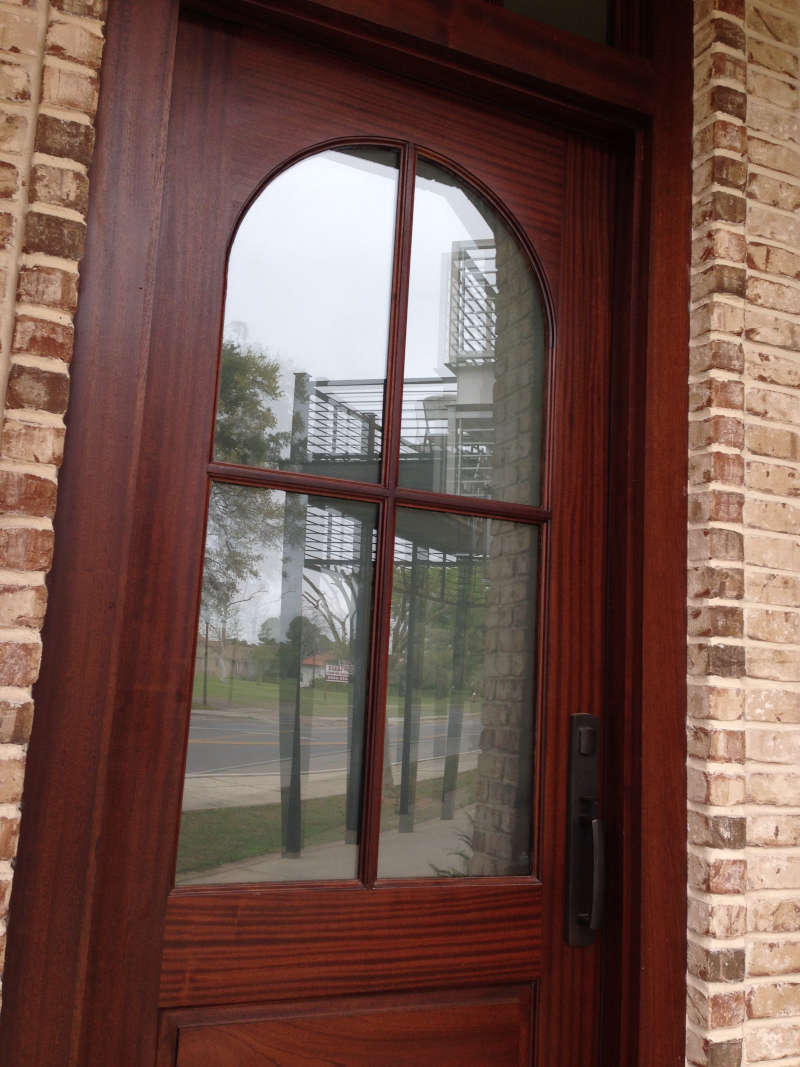 Our team at InvisiGuard Window Tinting knows you care about your home, and we want to help you make it as comfortable as possible. To do this, we offer expert residential window tinting services. Tinting your home's windows will provide a variety of benefits, and we'll go over some of them below to help you determine whether this service is right for you.
The benefits of residential window tinting include:
Comfort – Our tinting films are designed to block out UV rays, which will prevent your home from soaking up so much heat energy—in other words, residential window tinting will keep your home cooler and more comfortable.
Glare Reduction – Another benefit of our tinting films is the way they reduce glare from the sun. If you've ever struggled to see your TV or computer screen because the sun was shining on it, we encourage you to get your windows tinted to spare yourself this frustration in the future.
Fade Prevention – UV rays are what cause your artwork and furniture to fade when exposed to sunlight over time. If you want to keep your belongings looking great, we encourage you to invest in our residential window tinting services.
Privacy Protection – Lastly, tinting your windows will protect your privacy. Our window films allow visible light to enter your home from the outside, but they prevent light from exiting again, which means no one will be able to see into your home from the street.
We are proud to serve the Pensacola, Florida community, and we want to help you do what's best for your home. If you want to give our residential window tinting services a try, simply give us a call to get our experts on the job.