Ensure your home or commercial building is protected from harmful UV rays with our premium UV window film.
Florida has a reputation for being a sunny and warm location, which it certainly deserves. However, it's important to be able to seek refuge from the sun's rays when you want to, which we usually do by heading indoors to cool off. Unfortunately, it's all too easy to forget that the sun can reach us even when we're inside. If you're concerned about protecting yourself and your belongings from the harmful effects of the sun's rays, it's time to consider having UV window film installed at your home or business.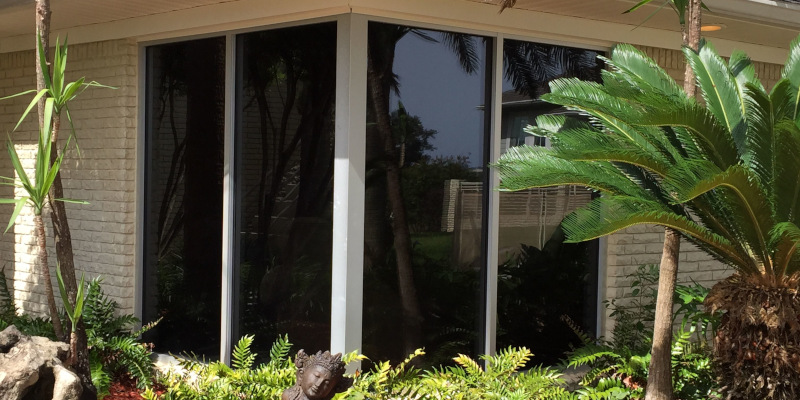 UV window film works by blocking out harmful ultraviolet (UV) waves that can cause your furniture and other belongings to fade if they're left in direct sunlight for too long. It also helps protect your skin; we tend to think that if we're sitting indoors, we're protected from the sun, but if you're enjoying soaking up the warm sunlight streaming in through your un-tinted windows, you're risking sunburn and all its associated health risks.
Here at InvisiGuard Window Tinting, we specialize in installing high-quality window tints that protect our Pensacola, Florida customers from the sun while they're enjoying time spent inside. Our premium, non-dye-based UV window tints are designed to withstand the harsh glare of the sun without fading, so you can feel confident in their ability to protect you and your belongings while serving as an attractive and value-adding feature for your property. If you're ready to learn more about the benefits of UV window film, or any of the other tint services we offer, we encourage you to reach out to our team.
When you think of window tinting, think InvisiGuard and call 850-TINTING.