Window tinting in Pensacola, Destin, Gulf Breeze and the rest of the Florida Panhandle is very common. About 10 years ago, a window tinting company installed window film on two large curved windows at The Club at Hidden Creek Golf Course in Navarre, Florida.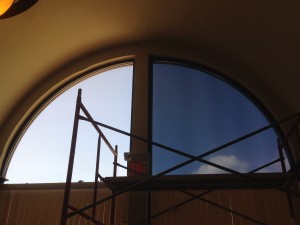 The problem was the sun's rays and glare were "too extreme" on the bar employees and patrons to the point that it was unbearable. The manager asked InvisiGuard Window Tinting if there was anything we could do.
I explained that the window film originally selected for the extreme sunlight, heat and glare was the wrong product. The visible light transmission was too high and did not block the sun the way it needed. The glare was still blinding. The old window film had to be removed. InvisiGuard  Window Tinting installed a film that only let in 7% of the sun's light and also reduced the heat gain by 84%.
We solved the issue of too much heat and light and most of all blinding glare.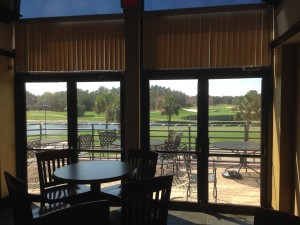 There are literally hundreds of different types of window films available and picking the right one for the right installation is important as a professional window tinting company.
As my mentor Keith White taught me at an early age "You never have a second chance to make a first impression!" Window film is one of those industries that you have to "Get it right the first time."
The U.S. Dept. of Energy estimates that during the summer up to 60% of a home's cooling energy is lost through its windows and during the winter up to 25% of a home's heating energy is lost through itswindows.
http://energy.gov/sites/prod/files/energy_savers.pdf
If you have problems associated with the suns extreme light, heat and glare, call us today to see if we can help you.
Call Us Today: 850-TINTING (846-8464)
InvisiGuard Window Tinting serves all of the following communities around Pensacola:
Ferry Pass, FL
West Pensacola, FL
Brent, FL
Ensley, FL