Control your window's tint with Smart Tint.
The benefits of having tinting applied to your windows are numerous. Not only can window tint reduce UV exposure and help your home or building be more energy efficient, but it can also help you maintain the privacy of your spaces.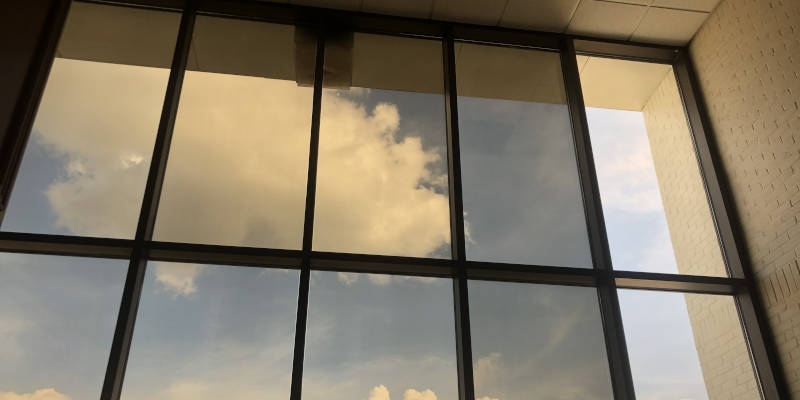 However, you might not want to have your windows fully tinted all the time, and this is where Smart Tint come in. Smart Tint can be directly applied to any of your glass surfaces, and you can control the tint level straight from your smartphone. When powered off, Smart Tint is frosted and opaque, but when you power it on, it's completely transparent and clear.
At InvisiGuard Window Tinting, we're proud providers and applicators of Smart Tint. If you're interested in having Smart Tint applied to your home or business' windows in the Pensacola, Florida area, we're the ones for the job.
Amazing experience.
"I had an amazing experience with Mike, the owner of InvisGuard Window Tinting. I almost went the DIY route to buy/install, but realized I didn't have the skills, nor the professional-grade tint for it to last years and look pro. Mike showed me the best options based off of what I was looking for. We have west-facing windows that are large and let in a lot of light and heat! I went with a tent that provides some privacy reflection and a significant amount of heat reduction without being dark at all. It still lets in the beautiful natural light. It looks amazing, and I don't feel like a vampire exposed to the burning sun when I walk by that area of the house! Thanks, Mike—it was a pleasure!"
★★★★★ Chris & Lily R.
When you think tinting, think InvisiGuard and call 850-TINTING or fill out our contact form.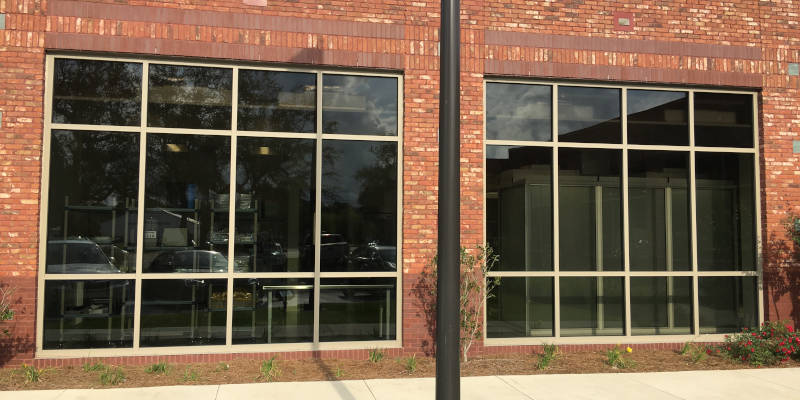 Lifetime warranty
We offer a lifetime warranty on all our window tinting films.
Diverse Options
Our team offers a wide variety of window films, including options designed for privacy, security, glare reduction, and even pure decoration.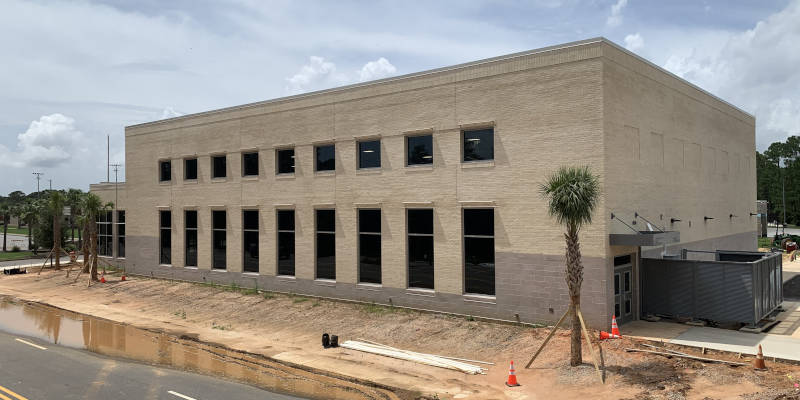 Premier company
We are a premier window film company with technicians who have been working in the industry for four decades.
When you think tinting, think InvisiGuard and call 850-TINTING or fill out our contact form.
Keep your home or business comfortable and efficient with window tint.
We can provide you with all the information you need about SmarTint and give you a clear picture of what it will look like once applied and how it works. As your expert window tinting professionals, we make applying window tint a seamless, convenient, and easy process.
Smart Tint uses the most advanced window technology currently on the market, and it can be a great fit for all or some of the windows in your home or business. We'd be happy to tell you more and give you a quote. When you think window tinting, think InvisiGuard and call 850-TINTING.
Why Choose InvisiGuard Window Tinting?
At InvisiGuard Window Tinting, we have been working in the window tinting industry for the past 40 years. We are passionate about our work, and we want to help you keep your home, business, and car as comfortable as possible.
Find out what our clients have to say about our window tinting services.
jeremy Mashburn
★★★★★
Mike and his team does an excellent job. Quick and easy service. He has done both my car and my business and both are outstanding. Do yourself a favor and call Mike at InvisiGuard!
Alabama Resources
★★★★★
Quick and professional installation with a fair price. Our business has a lot of foot traffic in the area so the privacy the tint adds is much appreciated!
Fred Davis
★★★★★
Mike is super easy to work with and got me in and out. Can already tell the difference in the heat reduction.
Paisley Sunshine
★★★★★
WOW!!! I feel so lucky that I called them. Sharyon answered my call and was able to get me scheduled super quickly! When I arrived she went over the options and pricing with me. So friendly, I could've hung out with Sharyon all day. My ceramic tint is incredible! Flawlessly applied, just perfect! With a black leather interior in Florida… this is exactly what my Jeep needed. Staying cool with nice privacy too! So pleased! Totally worth it!
Adam Atkins
★★★★★
Took my 2018 VW Jetta in for some tint amd I love this place the front desk lady is so amazing and sweet would definitely recommend to everyone looking to get there windows done and the finsh product looks absolutely fantastic thanks guys
ASAP MOTORS
★★★★★
Everything on time! Very professional!Thank you Mr. Mike
Penny Viljoen
★★★★★
I never knew how important it was to have high quality tint to protect yourself from sun damage. The owner really took the time to explain to me what kind of tint he was putting on my 2023 suburban. The film they installed has a 99% IR filter. It stops the heat and all of the UV from penetrating your skin. He was very informative. The office is very clean and the entire staff is amazing. I will be bringing all my vehicles here from now on.
Laura Farnell
★★★★★
Amazing place. The front desk lady is super nice and informative of prices and specials. She is quick to get you scheduled or return your call. Not to mention the ceramic tinting looks AMAZING. Great place!
Will Renfroe
★★★★★
Love this place! Sharyon was awesome to work with. Great price, great lead time. Highly recommended!
Zach DeVore
★★★★★
Great experience very nice professional and take pride in there work. They did my truck windows. I scheduled an appointment and they gave me a water and had me on my way very quickly. Windows turned out great very satisfied.
Casey Leopard
★★★★★
Spoke with Mike on Tuesday, and he provided our office with a reasonable price and said he could do it before the end of the week. Spoke with Sharyon, who kept me up to date on the time of the install. Everything was completed just two days later! Thanks Mike & Sharyon!
Trent Grabowski
★★★★★
I usually don't write reviews, but I had my windows tinted on my 2020 4Runner back in February 2022, and I am in love with not only the sun and heat protection they provide, but also how awesome it makes the vehicle look! He is incredibly knowledgeable about the products he provides and is upfront about everything. Can't emphasize this business enough! Courteous, professional, clean establishment and I'd go back for all my subsequent vehicles.-Trent G., August 2022
Jon Abbott
★★★★★
A long term review, as Mike and his team at InvisiGuard tinted the windows on my Mustang nearly five years ago. I was thinking about it the other day while stuck in traffic behind a car newer than mine with bubbles all through the rear window's tint. Every one of my car windows are still crystal clear and bubble free, as good as the day they were tinted. Mike is a pleasure to work with and a master of his trade.
jason rockwell
★★★★★
Mike couldn't have been more nice and accommodating. He did my car on a Saturday when he was supposed to be home chilling. The window film was applied perfectly, and the difference in the internal temperature is phenomenal. Not cheap, but you get what you pay for. Highly recommended
Marta Fellers
★★★★★
I've been feeling extremely tired and run down with the heat driving in my car my son tells me Mom you need to get your windows tinted so after a lot of looking I found a place that the people are great and the quality of work is fantastic 🙂. I love Sharon she is the nicest lady you'll ever want to meet.😇 The price was very reasonable my BMW looks fantastic if you ever need your windows tinted this is where you need to go😊😊. The owner Mike seems like a really great guy and the guys tinting the windows do a excellent job.🙏✌️😇
Kevin Howell
★★★★★
They did a fantastic job on 2 of our work trucks, F250 Super Duty's. Very professional and clean installation. Also very pleased with the UV protection the film provides, stays pretty cool in the open sun. Gulfside Landscaping
Tammy Ramirez
★★★★★
I needed new tinting for my Camry. It was totally worth it to drive from Navarre to Pensacola. I highly recommend them! Clean office, great customer service and very professional work!
Curtis Smith
★★★★★
Awesomejob!
Jacob McClain
★★★★★
Amazing and very thorough work. The process was discussed step by step and I was also shown the different in BTUs that the film provided versus the original window.
Oksana Fertitta
★★★★★
Michael and his team got 4 vehicles tinted and every single one of them turned out perfect. They are professional, friendly and easy to communicate with. The only place we will be using for tint. Well deserved 5 stars!
dirtdiverdan 79
★★★★★
OUTSTANDING SERVICE AND CUSTOMER SERVICE!!!
Bobby Holliday
★★★★★
I've been knowing Mike for years. I love your new state of the art computer cut shop . Definitely professional quality and a great price on my new Ceramic window film!
Mary Hagen
★★★★★
This business is as advertised. Excellent service, excellent product. Mike is highly knowledgeable and experienced, explained everything well. I decided on the top-tier tint for my vehicle, which blocks out 94+ percent of UVA and UVB damaging rays. I spend at least 2 hours a day commuting to my workplace, and this auto tint has made all the difference in my drive. The only window left to do is the windshield, and I'm going back to have it done too.
Nicholas Roberts
★★★★★
I had a wonderful experience. Everyone was knowledgeable and very professional. If I ever need another car tinted I will be coming back.
Robert Truesdale
★★★★★
Mike was very professional got there on time got the job completed and a timely manner was very clean about it it was very respectful I would definitely hire him to do it my work in the future
shannah lacina
★★★★★
Extremely professional and tier I attention to detail in installation of window film on residential and commercial property. He is genuine and polite and always takes the time to send thank you cards to his customers for choosing his business. I highly recommend his services for window film in large commercial buildings due to his ability to deliver the service on time and with excellent workmanship.
Julie Loving-Z
★★★★★
I will recommend Invisiguard to EVERYONE that I meet to tint their vehicles, home or business. Michael did an awesome job on my car and explained every detail fully. Thanks Mike, your the BEST!!
Chelsea Loving
★★★★★
The best and most responsive! They are super experienced and that is evident from beginning to end. Thank you Michael! Highly recommend
Ashley Risner
★★★★★
Mike tinted the windows of my car and it looked amazing! I realized there was a fiber or two between the film and the window. Even though these things can be an unavoidable obstacle, Mike apologized profusely for not seeing them before and went above and beyond to correct the issue. Really amazing guy! Kept in contact with me every step of the way and my windows now look flawless. Highly recommend!
David C
★★★★★
Excellent product quality and work ethic. The sweetest customer service while waiting. Very positive and informal experience. Thank you Mike for the awesome job! I will be coming back with my truck and other vehicles in the future. Highly recommend
Hannah Lowe
★★★★★
Great service from Michael
Amanda Edwards
★★★★★
I was referred to InvisiGuard by my contractor for a safety film needed on my shower window during renovation. Michael was very professional , a clear communicator, and sent samples via email so I could choose the level of privacy I wanted. The price was fair and it was installed perfectly.I was so impressed that I used him a second time to tint the shower glass wall. I was able to visit the storefront in Pensacola for this project and work with Sharyon to pick out the perfect shade. Both Michael and Sharyon were very easy to work with - clear communication and follow up go a long way. I highly recommend.
Owen Broaddus
★★★★★
Best in townVery professional
Renardo Robinson
★★★★★
I pretty much work at all hours that they operate and it was a little difficult to figure a way to make it work. Mike, who I was constantly in contact with, allowed me to drop my car off a little earlier and stayed behind even later to make sure I got my car back. He went above and beyond and I really appreciated it. And I don't think I need to leave a review about the actual work because it speaks for itself, but the tint looks amazing, definitely recommend.
Keane Rogers
★★★★★
Michael really came through with a fantastic product and installation. We wanted to add privacy and a professional element to the glass on our office suite and InvisiGuard did just that. 10/10.
Rachel Peterson
★★★★★
Extremely knowledgeable and friendly. Fast and quality service! Will definitely be using them again for our other vehicle.
Karen Alston
★★★★★
I recently had the windows/doors in the office for our RV park tinted for hurricane protection & energy efficiency by InvisiGuard. Michael and the staff of InvisiGuard are very professional, Bill did an amazing job! The windows & doors look great...I am excited about the additional protection and energy saving their product provides! I would recommend them to anyone who is looking to work good people...Michael was great to work with!
Todd B
★★★★★
Work was performed with precision. It was amazing to watch the process and see the detail work necessary for a perfect install. Cool stuff.
Anthony Brown
★★★★★
I have known Mike since I was 12. he is a fair business man and a hard worker. He knows his craft and is very meticulous. Mike has tinted my cars and home over the years. Highly recommended over 40 years in the trade.
Lisa Levin-Davidson
★★★★★
I don't know how anyone could say that Michael is dishonest. He's one of the most honest people I have ever known. He has integrity and he loves what he does. He undercuts everyone else in the business. I have known Michael for over 40 years actually I've known him closer to 50 years, and all I can say is you're lucky when you made this man. You are blessed by God to be in his presence!
Nick Schwartz
★★★★★
Mike was the first guy to return my phone call, and even squeezed my truck in the next day. He did an awesome job, am very pleased with his service!! He will definitely be my first phone call for any future tint needs. Thanks Mike!!
kenz
★★★★★
I needed the door to my office tinted-- from the jump, Mike was on top of it. He quoted me a very fair price, was able to work me into a very busy schedule, and made it look like a breeze. He was in and out in less than 45min and the quality is impeccable. We'll use Invisaguard for all of our tinting needs and highly recommend this local business.
Susan Harrell
★★★★★
Mike was prompt and professional. Job was completed quickly and looks great!
Kevin
★★★★★
They did a fantastic job on my sunroom. Had a problem. They came out and took care of it.
LEE LYRICS (Lee Lyrics)
★★★★★
My tint looks incredible. Great experience. I made the right choice!
Ashley Brown
★★★★★
This is 3rd time I've used InvisiGuard in the past 3 years, on 3 different vehicles -Chevy Silverado, Mercedes Benz GLS-450 and now a 2020 King Ranch. I'm still wowed by Michael's outstanding quality, professionalism, value, and honesty. We are even looking into using InvisiGuard window tinting our home to keep it cooler in the warmer moths. I have always told this business owner that I would rate him 6 stars if I could. Being a business owner myself, the consistency (over several years) is what really impresses me. This business is Genuine, honest and excellent quality. And Mike great guy to boot! I have recommended Michael's business for the past several years. And continuing to be a "come-back" customer speaks volumes to any business owner or customer. Thanks again fella!
Mitch Arnevik
★★★★★
Mike recently tinted all the windows in our building. The picture below was taken after the 1st floor was completed, but before Mike did the 2nd floor. It looks great! Mike also took care of the windows in my truck and I couldn't be happier with the work. He was incredibly responsive throughout the entire process. He has been in this business for many years and struck me as tremendously passionate about window tint.The tint has been up for about six months now and still looks fantastic. I would not hesitate to reach out to Mike for work in the future.
BIO-ONE PENSACOLA
★★★★★
They offer great customer service, profesional and experienced. Best place in the area to have your windows tinted. Highly recommend!
Thom Newcomb
★★★★★
I rarely take the time to write reviews but we have now used Michael for 3 jobs.We needed a solution to reduce heat in our Destin office and we were very happy with the prompt response, customer service and what a great product. Michael took the time to consult us and we are so appreciative as our other quotes would have been what we asked for but not what we needed. Michael was very knowledgeable.We used him again in our Pensacola office for decorative tint on our interior glass doors and then i used him personally for my car. Every experience was above and beyond our expectations.This is the type of company we want to do business with... this review is our way of saying thank you.
Ashley Trim
★★★★★
I honestly do not know how anyone could call the owner of this company dishonest. He is one of the most genuine, professional business owners we have met. He was extremely informative. He went the extra mile for our family and really hooked us up. His work is amazing and we will definitely be bringing our second vehicle back to him. Just an all around great guy who really cares about his customers.
Alejandra Miyamoto
★★★★★
Mike and Bill did an amazing job at our house.Our windows look very neat now 🙂
When you think tinting, think InvisiGuard and call 850-TINTING or fill out our contact form.
See some examples of our window tinting work!